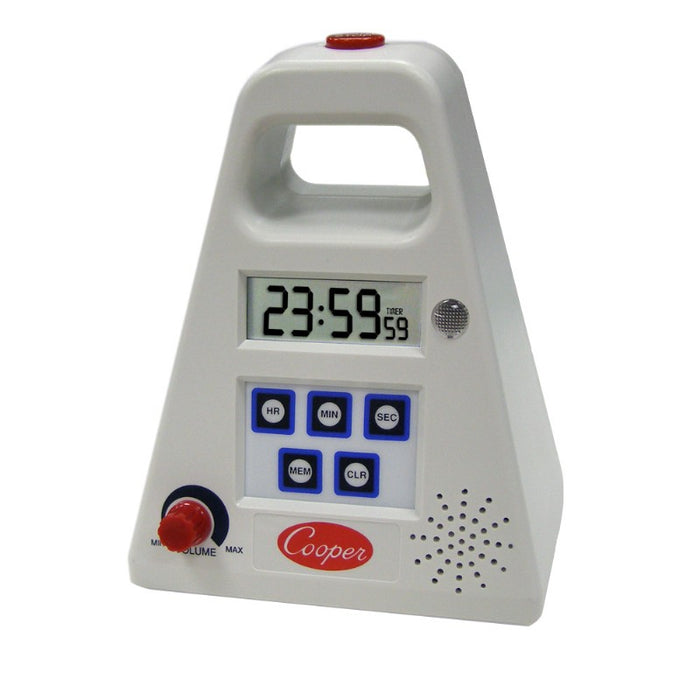 Timer Large Single Digital
Has a volume control dial that can be adjusted up to 90 decibels.

This 24-hour timer is great for noisy work environments.

A red light flashes as the alarm goes off and it's large LCD allows for easy viewing from across a room.

The FT24 has a one-touch start/stop button, non-skid rubber feet, and is wall mountable.