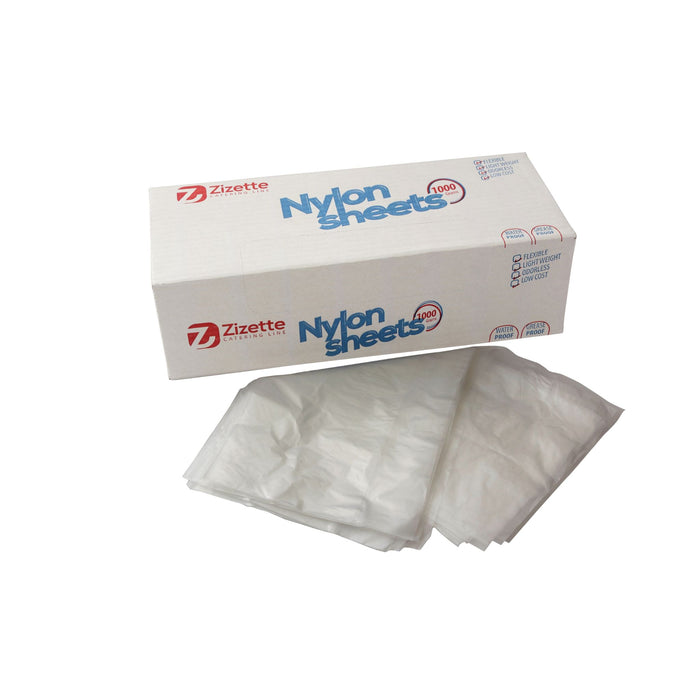 NYLON SHEETS - MEAT or BURGER WRAP 1KG 5PKT/BOX
Food Grade nylon sheets.

Greaseproof, waterproof, and non-absorbent.

For portioning and separating raw pattie or meat for refrigeration or freezing.

For butcher shops, for the home kitchen, meat departments.

Made from HDPE Nylon.

Size of sheet:

Meat Wrap: 51*31cm.
Burger Wrap: 16*16 cm.

Thickness: 15µ.